Macaroner
Local - Palm Beach County, FL

Our kitchen is located at:

5640 Corporate Way
West Palm Beach, FL
33407


During checkout, please indicate weather you would like to have your order delivered or if you want to come to our kitchen during business hours to pick it up.


Our kitchen hours vary, but are usually Monday - Friday between 9 am and 3 pm. To coordinate your pickup, please comment during checkout on the time and day you would like to come pickup your order. We will do everything possible to accommodate your preferred pickup window, and should we not be able to fulfill it, we will reach out to you to coordinate a different time that suits your needs. FOR SAME DAY PICKUPS: Please call us at 561-797-5971 before finalizing your order to check that we can process and finish your order the same day you need it.

DELIVERY

We are proud to serve and deliver our macarons across all of Palm Beach County. Please comment during checkout on the day and time you would like your order delivered. We will typically deliver your order any weekday morning or afternoon, but times may be flexible to accommodate your needs. If we cannot deliver within the time frame you need, we will reach out to you to coordinate the next best time for you.
Shipping

We ship our macarons on Mondays, Tuesdays and Wednesdays using
FedEx's two-day shipping.

Shipments can only be delivered to an address or PO Box in the
continental United States.

During instances of higher than usual volume, processing times
are subject to change. Due to unforeseen circumstances or unexpected weather,
processing and delivery times may vary. In the event that we expect your
package to be delayed, we will contact you on how to best fulfill your order in
a timely manner.

If you need your order delivered by a specific date for a
special event or occasion, please contact us so that we can do our best to
ensure proper arrival times.
Share
View full details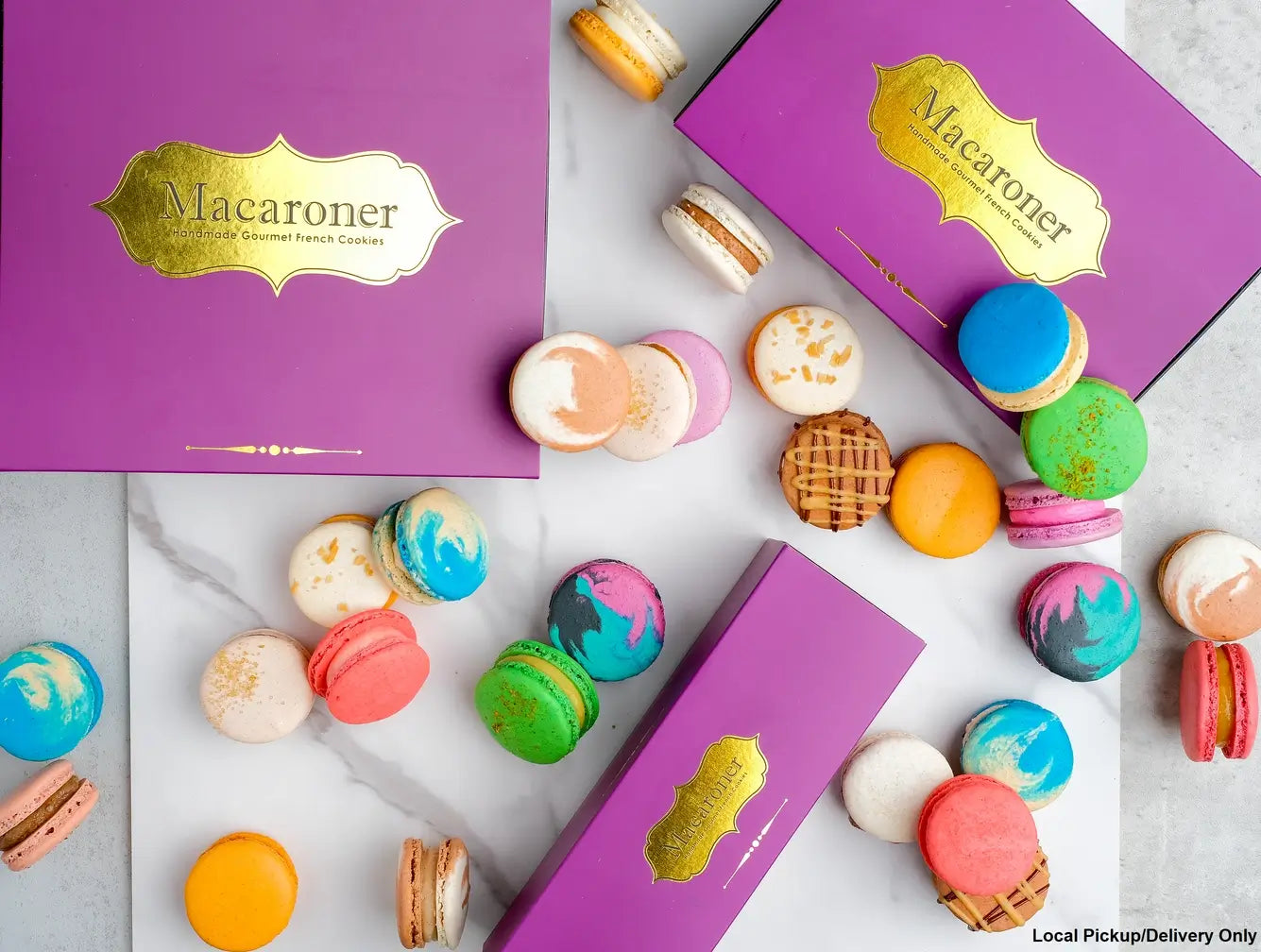 Get your order shipped to any location in the continental US with 2-day shipping.
Local Pickup / Delivery Only
Deliveries available for locations between Stuart and Boca Raton. Pickup location is 5640 Corporate Way, West Palm Beach, FL 33407.
Choose Your Flavors
A rich and silky delight sure to please all chocolate lovers.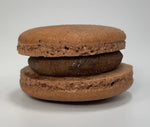 Chocolate Fudge
A tropical home run. Coconut shells are topped with coconut flakes, with a ring of coconut buttercream and a surprise middle filling of mango and pineapple curds.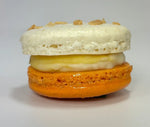 Pina Colada
Bright and fragrant lavender shells are paired with a rich and exotic Manuka honey buttercream, a truly special combination.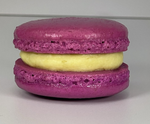 Lavender Honey
A touch of salt brings forward the sweet vanilla notes in the irresistible caramel buttercream, spiced with notes of pink peppercorn and cardamom.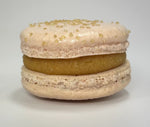 Spiced Salted Caramel
Keep Cookie Monster away from this one! America's favorite cookie is combined with classic cookie dough for a no-brainer combo!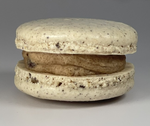 Oreo Cookie Dough
We took this French classic a step further, with a triple punch of pistachio flour, pistachio butter and toasted pistachio crumble.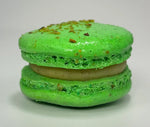 Pistachio
Who doesn't love all those bright colors? This unique cookie features a combination of strawberry, lemon and blueberry flavors, with an orange buttercream filling.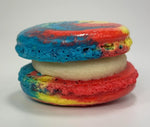 Fruit Swirl
Enjoy being seduced by this gorgeous red velvet treat, with a filling of vanilla cream cheese buttercream.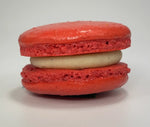 Red Velvet
No lineup is complete without sprinkles. Lots and lots of sprinkles. White chocolate ganache gives these birthday cake treat its sweet shine.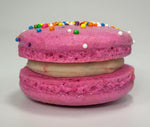 Birthday Cake
The classic lemon macaron took a savory twist! Enjoy fresh notes of basil and a rich and tangy meringue buttercream.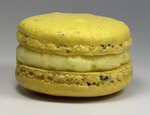 Lemon Basil Meringue Pie
We kept the raisins out of this one, but we promise the result won't disappoint! Enjoy a new take on your favorite carrot cake recipe!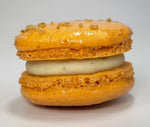 Carrot Cake
Kids know this one on sight! Whimsy pastel colors with a classic strawberry hibiscus buttercream. Unicorns are all the craze!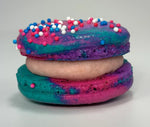 Strawberry Hibiscus
Palm Beach County, meet Peanut Butter and Chocolate! A new take on everyone's favorite candy cups, complete with chocolate and peanut butter drizzles.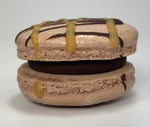 Reese's
Enjoy this mouthwatering treat, complete with mesmerizing cosmic swirls! Features a decadent blackberry cheesecake filling and elegant rose shells.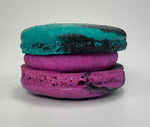 Blackberry Rose Cheesecake
This classic combination of raspberry and chocolate is sure to dazzle any macaron lover!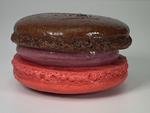 Raspberry Truffle
Nothing says fall more than fresh pumpkin! Our take features fall spices and a whipped and luscious texture.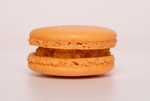 Pumpkin
A sweet and salty combination of forest berry jam with pie-crust buttercream.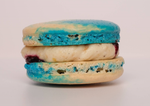 Wildberry Cobbler
Taken straight out of nana's old cookbook, enjoy a classic southern favorite.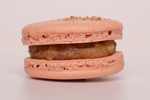 Pecan Pie
Adding real Mexican vanilla bean paste to our classic vegan buttercream gives this crowd-pleaser and rich and aromatic flavor, complete with the specs of bean we all love to see!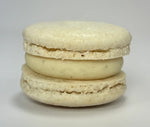 Vegan Vanilla
Pack enough high-grade cocoa powder into any frosting and you will get that rich and silky chocolate flavor that everyone adores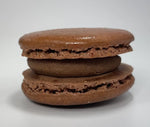 Vegan Chocolate
Simple and elegant, a bright and tangy favorite to please all lovers of the classic strawberry, made with jam and a vegan buttercream.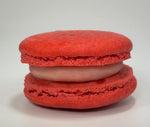 Vegan Strawberry
Between a ring of sweet and salty pie-crust buttercream is a hidden center of rich and tangy blueberry jam that will leave your lips puckered.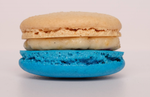 Vegan Blueberry Pie
Skip the cup of morning Joe and take a sip of this rich vegan cookie filled with a tantalizing espresso buttercream.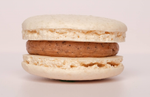 Vegan Cappuccino
We took a comfort food classic and gave you a vegan macaron twist! Enjoy the warm notes of vanilla and cinnamon in this delightful cookie.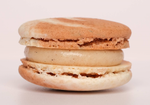 Vegan Cinnamon Bun
Your Selections
You may also like
Regular price

Sale price

$41.00 USD

Unit price

per

Regular price

Sale price

$30.00 USD

Unit price

per

Regular price

Sale price

$37.00 USD

Unit price

per